Changes
During the last year and something, my work at Igalia was focused on the Intel i965 driver for Mesa, the open source OpenGL implementation. Iago and Samuel were working for some time, then joined Edu and Antía, and then I joined myself, as the fifth igalian.
One of the reasons I will always remember working on this project is that I was also being a father for a year and something, so it will be always easy to relate one and the other. Changes! A project change plus a total life change.
In fact the parenthood affected a little how I joined the project. We (as Igalia) decided that I would be a good candidate to join the project around April. But as my leave of absence was estimated to be around the last weeks of May, and it would be strange to start a project and suddenly disappear, we decided to postpone the joining just after the parental leave. So I spent some time closing and transferring the stuff I was doing at Igalia at that moment, and starting to get into the specifics of Intel driver, and then at the end of May, my parental leave started. Pedro is here!
Parenthood
Mesa can be a challenging project, but nothing compared to how to parent. A lot of changes. In Spain the more usual parental leave for the father is 15 days, where the only  flexibility is that you need to take 2 just after the child has born, and chose when take the other 13. But those 13 needs to be taken in a row. So I decided to took 15 days in a row. Igalia gives you 15 extra days. In fact, the equivalent to 15 days, as they gives you flexibility of how to take them. So instead of took them as 15 full-day, I decided to take 30 part-time days. Additionally Pedro's grandmother (maternal) came to live with us for a month. That allowed us to do a step by step go back to work. So it was something like:
Pedro was born, I am in full parental leave, plus grandmother living at our house helping.
I start to work part-time
Grandmother goes back to Brazil
I start to work full-time.
Pedro's mother goes back to work part-time
And probably the more complicated moment was when Pedro's mother went back to work. More or less at that time we switched the usual grandparents (paternal) weekend visits to in-week visits. So what it is my usual timetable? Three days per week I work 8:00-14:30 at my home, and I take care of Pedro on the afternoon, when his mother goes to work. Two days per week is 8:00-12:30 at my home, and 15:00-20:00 at my parents home. And that is more or less, as no day is the same that the other 😉 And now I go more to the parks!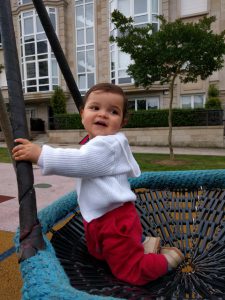 There were other changes. For example switched from being one of the usual suspects at Igalia office to start to work mostly from home. In any case the experience is totally worthing, and it is incredible how fast the time passed. Pedro is one year old already!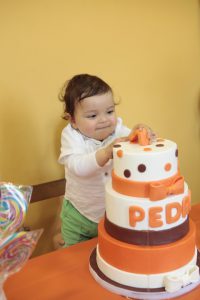 Mesa tasks
I almost forgot that this blog post started to talk about my work on Mesa. So many photos! During this year, I have participated (although not alone, specially on spec implementations) in the following tasks (and except last one, in chronological order):
About which task I liked the most, I think that it was the work done on optimizing the NIR to vec4 pass. And not forget that the work done by Igalia to implement internalformat_query2 and vertex_attrib_64bit, plus the work done by Iago and Samuel with fp64, helped to get Mesa 12.0 exposing OpenGL 4.2 support on Broadwell and later.
What happens with accessibility?
Being working full time for the same project for a full year, plus learning how to parent, means that I didn't have too much spare time for accessibility development. Having said so, I have been reviewing ATK patches, doing the ATK releases regularly and keeping an eye on the GNOME accessibility mailing lists, so I'm still around. And we have Joanmarie Diggs, also fellow igalian, still rocking on improving Orca, WebKitGTK and WAI-ARIA.
Thanks
Finally, I'd like to thank both Intel and Igalia for supporting my work on Mesa and i965 all this time. Specially on allowing me so flexible timetable, where the important is what you deliver, and not when you do the work, allowing me to enjoy parenthood. I also want to thanks the igalian colleagues I has been working during this year, Iago, Samuel, Antía, Edu, Andrés, and Juan, and all those at Intel who have been helping and reviewing my work during all this year, like Jason Ekstrand, Kenneth Graunke, Matt Turner and Francisco Jerez.