In my last post I mentioned I was working on a Totem plugin based on Grilo, last week I put some more effort on that and I got a beta version, you can check out some pics below: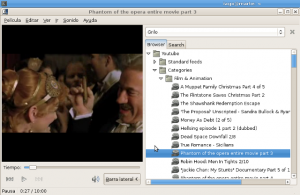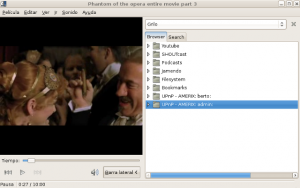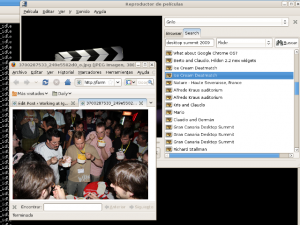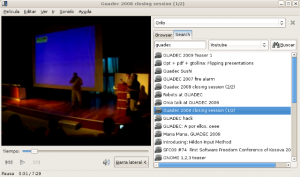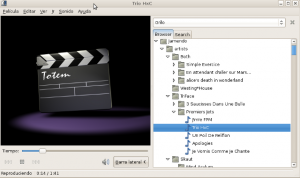 I have also recorded an ogv video showing the plugin at work in more detail, you can check it out here.
Also, I uploaded the code to gitorious if you feel curious about it. If you want to build the plugin from the sources check the HACKING file on the repository. Also, I suggest you build Grilo from the sources as well or wait for the release 0.1.3 which should be coming out later today.
Now to the more interesting part, the good thing about Grilo is not just the plugins, it is the fact that you can interact with them with a common API. As a matter of a fact, I could now add more plugins to Grilo and those would show up in Totem without having to code anything extra, not a single line on Totem or its Grilo plugin, it would just work: you would be able to browse the new plugins if they are browseable in the Browse view and/or you would be able to search them if they are searchable in the Search view, etc.
The plugin is not really finished, it can still use some extra work, particularly in these areas:
Localization support.
Proper user interface definition with GtkBuilder.
Settings persistence with GConf.
Usability tweaks
Review memory management, fix memory leaks, etc
More testing and general debugging.
but all in all, it is good enough already for others to try and give feedback, so if you have any, please drop me a comment! 🙂
That's all for now, I am looking forward to seeing this on the upstream Totem at some point in the future, so if some Totem developer is reading this, please let me know how you feel about that.