TYPO3 4.2 was released yesterday, it means that Galician is already supported inside TYPO3 core.
Since this moment everyone that download TYPO3 current version may have a website working in Galician as a language more.
If we want to have TYPO3 backend in Galician just have to follow next steps:
Access to Ext Manager module
Select option Translation handling
Select language Galician – [Galician]
Click on Save selection
Click on Update from repository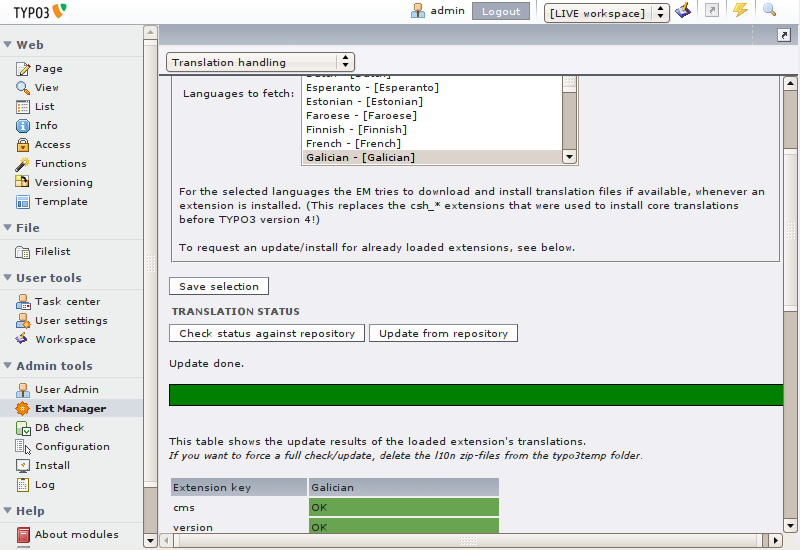 How to download Galician translation for TYPO3 backend
Then we may choose select Galician as backend language:
Go to User settings module
Select Galcian – [Galician] on field Language
Click on Save configuration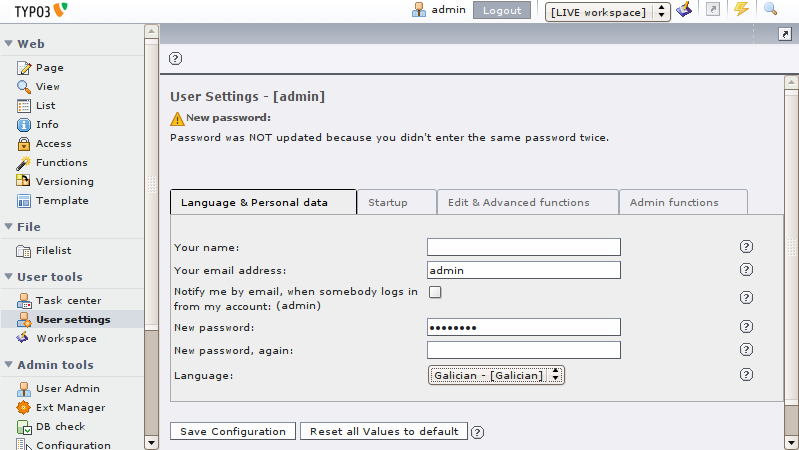 How to set Galician as TYPO3 backend language
Moreover it's available the extension Static Info Tables (gl) – static_info_tables_gl, that provides Galician translation for TYPO3 static tables.
Finally I'd like to remerber that, as you know, Galician language has an account at TYPO3 translation server, so that any collaboration to follow with TYPO3 translation to Galician will be welcome.
---