Monthly Archives:
August 2004
Very good news from desktop-devel list. GNOME System Tools and GNOME Nettool have been accepted as new modules for gnome 2.8! I'm very glad, mainly because garnacho deserves it.
Basketaball team
San Pancracio is the name of the team and we've now a logo. We aren't a religious team, so the reason of this name is a very long history.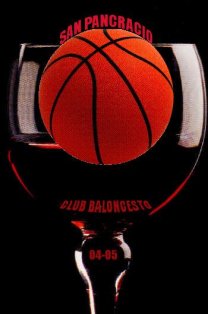 San Pancracio
I've been out for a week, in Mazarrón (Murcia). I have now a few mails to read:
A discussion about the evolution copyright in gnome-foundation and gnome-desarrollo lists
GST has been branched. Garnacho has sent a mail talking about the new features and tools to work in the new branch
Some interesting news: the relaunch of the bounties, GnomeFiles.org 1.0, …
etc.
Now, it's time to work again, my TODO list follows full.
Basketball
I've joined in a basketball team. We'll play in the local league of my town (Alcobendas)