Once again Igalia is organizing the Web Engines Hackfest. This year the event is going to be hybrid. Though most things will happen on-site, online participation in some part of the event is going to be possible too.
Regarding dates, the hackfest will take place on June 13 & 14 in A Coruña. If you're interested in participating, you can find more the information and the registration form at the event website: https://webengineshackfest.org/2022/.
What's the Web Engines Hackfest?
This event started a long way back. The first edition happened in 2009 when 12 folks visited the Igalia offices in A Coruña and spent there a whole week working on WebKitGTK port. At that time, it was kind of early stages on the project and lots of work was needed, so those joint weeks were very productive to move things forward, discuss plans and implement features.
As the event grew and more people got interested, in 2014 it was renamed to Web Engines Hackfest and started to welcome people working on different web engines. This brought the opportunity for engineers of the different browsers to come together for a few days and discuss different features.
The hackfest has continued to grow and these days we welcome anyone that is somehow involved on the web platform. In this year's event there will be people from different parts of the web platform community, from implementors and spec editors, to people interested in some particular feature.
This event has an unconference format. People attending are the ones defining the topics, and work together in breakout sessions to discuss them. They could be issues on a particular browser, generic purpose features, new ideas, even sometimes tooling demos. In addition, we always arrange a few talks as part of the hackfest. But the most important part of the event is being together with very different folks and having the chance to discuss a variety of topics with them. There are not lots of places where people from different companies and browsers join together to discuss topics. The idea of the hackfest is to provide a venue for that to happen.
2022 edition
This year we're hosting the event in a new place, as Igalia's office is no longer big enough to host all the people that will be attending the event. The venue is called Palexco and it's close to the city center and just by the seaside (with views of the port). It's a great place with lots of spaces and big rooms, so we'll be very comfortable there. Note that we'll have childcare service for the ones that might need it.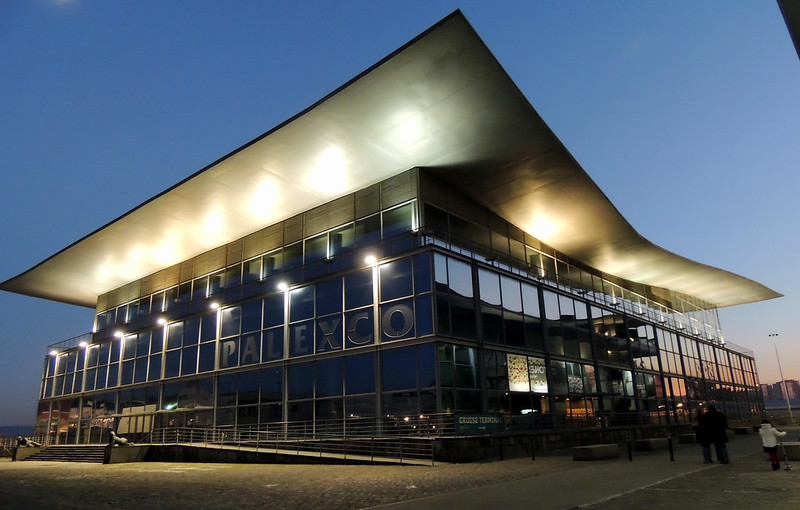 New venue: Palexco (picture by Jose Luis Cernadas Iglesias)
The event is going to be 2 days this time, 13th and 14 June. Hopefully the weather will be great at that time of the year, and the folks visiting A Coruña should be able to really enjoy the trip. There are going to be lots of light hours too, sunrise is going to be around 7am and sunset past 10pm.
The registration form is still open. So far we've got a good amount of people registered from different companies like: Arm, Deno Land, Fission, Google, Igalia, KaiOS, Mozilla, Protocol Labs, Red Hat and Salesforce.
Arm, Google and Igalia will be sponsoring 2022 edition, and we're really thankful for your support! If your company is also interested in sponsoring the hackfest, please contact us at hackfest@webengineshackfest.org.
Apart from that there are going to be some talks that will be live streamed during the event. We have a Call For Papers with a deadline by the end of this month. Talks can be on-site or remote, so if you're interested on giving one, please fill the form.
We know we're in complex times and not everyone can attend onsite this year. We're sorry about that, and we hope you all can make it in future editions.
Looking forward to the Web Engines Hackfest 2022!
---