This is a short note to announce the dates of the Web Engines Hackfest 2015, that will happen next winter at Igalia Headquearters in A Coruña (Spain), from Monday, 7th December, to Wednesday, 9th December.
After all the great work and collaboration that happened during the past year edition, with hackers from all parts of the Web Platform community (Chromium/Blink, WebKit, Gecko, Servo, JSC, V8, SpiderMonkey, etc.), Igalia is really excited to host this great event again.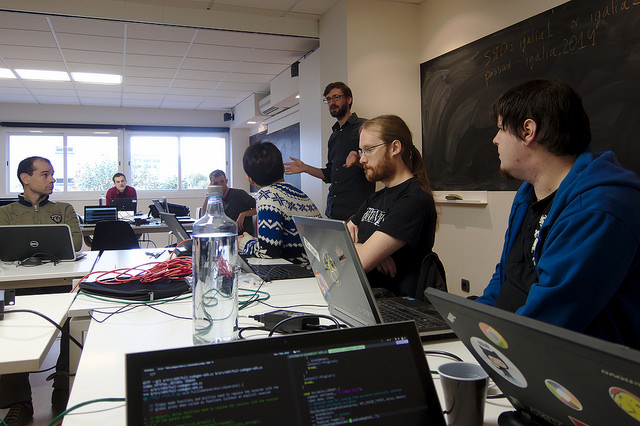 Web Engines Hackfest 2014 (picture by Adrián Pérez)
We're still closing the last details and will be sending the invitations in the coming weeks. However, do not hesitate to send us an invitation request if you are willing to come by the end of the year.
Do not miss any update following @webhackfest on twitter. For more details, visit the official webpage http://www.webengineshackfest.org/.
---