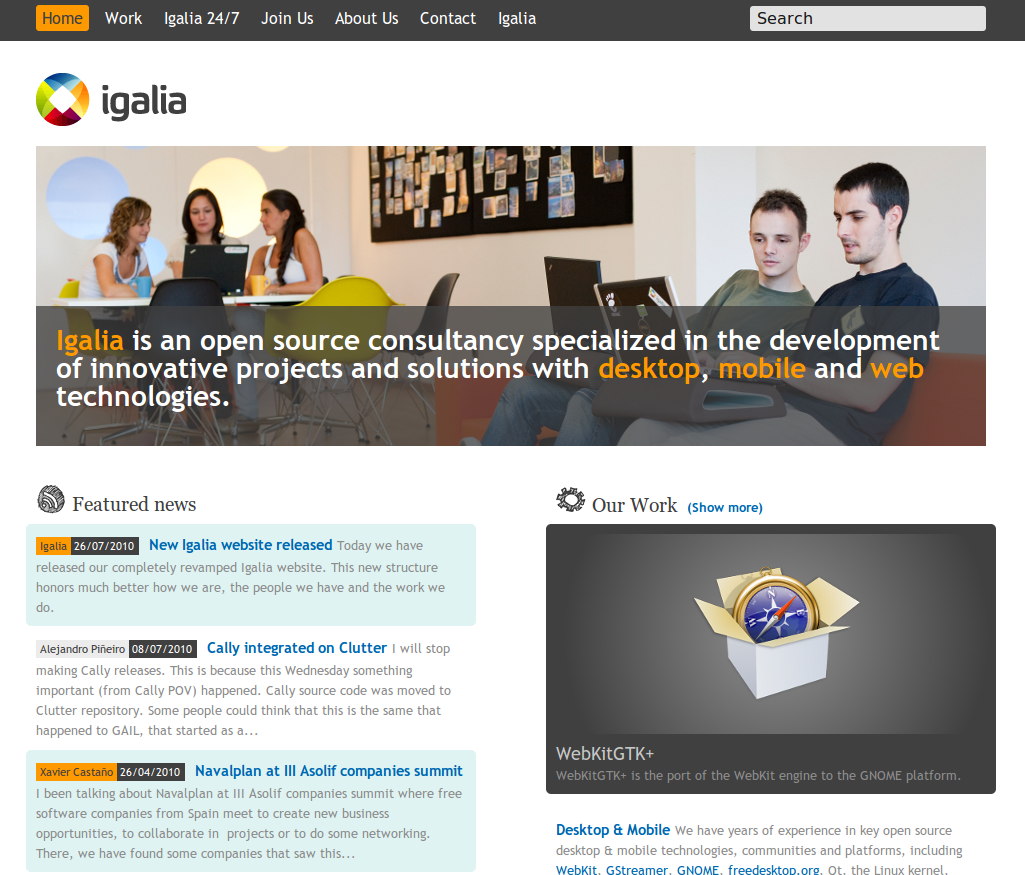 During the last months we've been working on the new Igalia website, maybe you have already heard something about it ;-). In this post I'd try to gather some useful information about the development of this project. We're really glad with the fact that people seems happy with the final result and we promise to keep this new webpage more updated that the last one.
First of all, as you can expect the website has been developed using TYPO3 as content management system (one of our expertise areas inside the web group). I'd like to highlight some extensions used:
Moreover, we haven't just used these extensions, we have also contributed to some of them reporting some bugs and providing some patches to add new behavior.
Finally, we'd like that everybody enjoys the new website so any comment, suggestion, bug report, whatever is welcomed.
---
Comments
On 10/07/27 12:52, Simón wrote:
It looks really nice, specially the integration achieved with so many different news sources. Good work!
---