gl_transstat is a great TYPO3 extension developed by my workmate Diego that allows create translations of pages and records on TYPO3 very easily and keep track of translation status of them.
This extension is very useful for multilanguage websites improving work efficiency in tasks related with internationalization and localization.
Last days I've been working on this extension, and I've done some changes to add new features that make this extension more powerful. The main modifications are:
Added the possibility to create translations for more than one page or record at the same time.
Support to translate records of any table.
Use generic configuration variables.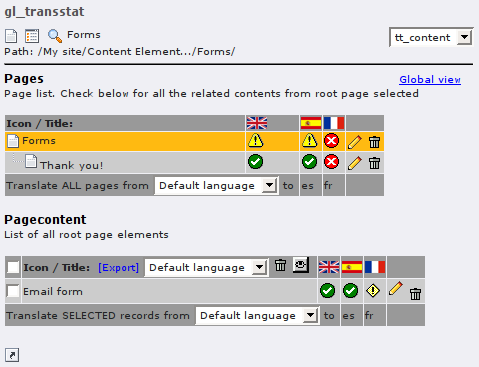 You can download the last release 1.2.2 directly from TER or if you like you can download the source code from the SVN repository:
svn checkout https://forxa.mancomun.org/svn/gltransstat
---