Nobody had bet for us at the beginning of this season, even though i had a special feeling about this year. This could be my last season in the highest level of Galicia's hockey league and i was strongly decided to work hard to achieve the best classification. There was several powerful teams (HC Liceo, A.C Ordenes, Domincos HC, …), all of them designed always to win, and sometimes, hring professional players.
Everybody in my team (H.C. Borbolla) was just thinking in enjoy playing hockey. However, we won almost every match during the first round. We only lost against H.C. Liceo, the best team in my opinion, with some very young player from Argentina and Portugal (the son of Jose Querido, the HC. Liceo Vodafone coach). This first position in the general classification makes us to start dreaming was possible.
Only the champion of Galicia's hockey league would have access to the "Fase de Ascenso" tournament, which gets access to the 1º National division (the first professional hockey league in Spain, just under the highest category). We had an advantage of 5 points at the last two matches of this season. The  20 of April of 2008, H.C. Borbolla won his first Galicia's hockey championship.
Two weeks after the Galcia's championship, we attended "Fase de Ascenso" tournament. There was also three teams more: R.S.T. La Magdalena de Santander, FM Oviedo Roller, Siena Oberena Pamplona. The FM Oviedo Roller was the best team, formed with professional players hired from the "Division de Honor" league and of course, they were playing at home.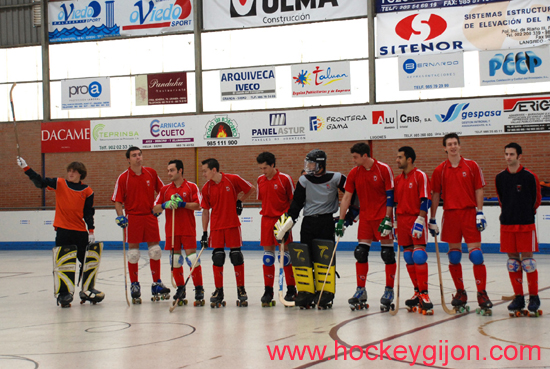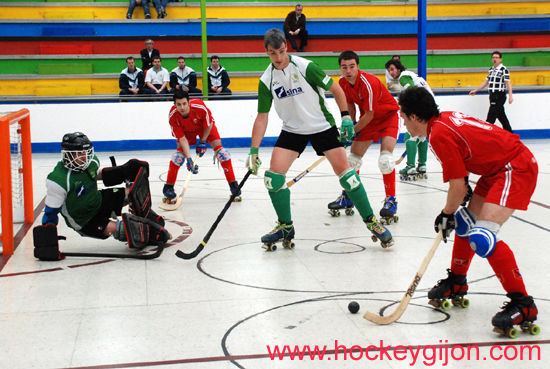 Finally, we lost the three matches 🙂 but we fought like lions.
It was a great experience about personal effort to improve every day, team cooperation and strong competition.