These days I've been playing with a sharing plugin for the Nokia N900. You can use it to upload pictures to Twitter, using a variety of services. Right now it supports Twitpic, Twitgoo, Mobypicture, img.ly and Posterous, but it can be easily extended to support other services.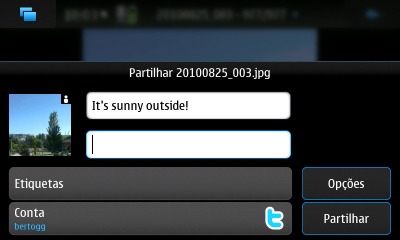 Right now it's in extras-testing, so if you find it useful you can vote to help it reach the Maemo extras repository.
As usual, feedback is appreciated.
Enjoy!