Mario and me have just arrived from our trip to San Jose (California) for the Mobile Rules! awards ceremony. Unfortunately we had no luck this time and we didn't get the award.
We had a great time nonetheless and I'd like to congratulate Nokia for having organized the event and all the other participants (namely the winners, specially the people from MyStrands who beat our Vagalume in the Multimedia category). The trip was great, we enjoyed it a lot and we met some cool people.
A thing I'm more sure about now is that Vagalume still needs lots of improvements. I'll continue working on it very soon (but it'll take me some days because I'm starting teaching this weekend in our Master of Free Software). So it is time to get back to work!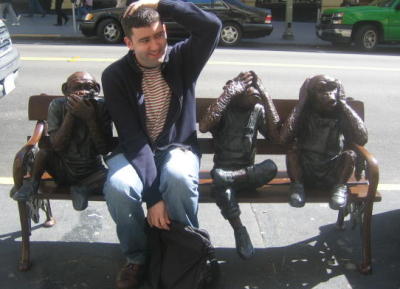 Oh, no, we didn't get the award!