This is a brief post about an important event that is happening today.
Back in 2001 a group of 10 engineers from the University of A Coruña in Galicia (Spain) founded Igalia to run a cooperative business around the free software world. Today it's its 20th anniversary so it's time to celebrate! 🎂

Igalia 20th anniversary logo
In my particular case I joined the company in 2007, just after graduating from the University. During these years I have had the chance to be involved in many interesting projects and communities. On top of that, I've learnt a ton of thigs about how a company is managed. I've also seen Igalia grow in size and move from local projects and customers to work with the biggest fishes in the IT industry.
I'm very grateful to the founders and all the people that have been involved in making Igalia a successful project during all this years. I'm also very proud of all what we have achieved so far, and how we have done it without sacrificing any of our principles.
We're now more than 100 people, from all over the world. Awesome colleagues, partners and friends which share amazing values that define the direction of the company. Igalia is today the reference consultancy in some of the most important open source communities out there, which is an outstanding achievement for such a small company.
This time the celebration has to be at home, but for sure we'll do a big party when we all can meet again together in the future. Meanwhile we have a new brand 20th anniversary logo, together with a small website in case you want to know more about Igalia's history.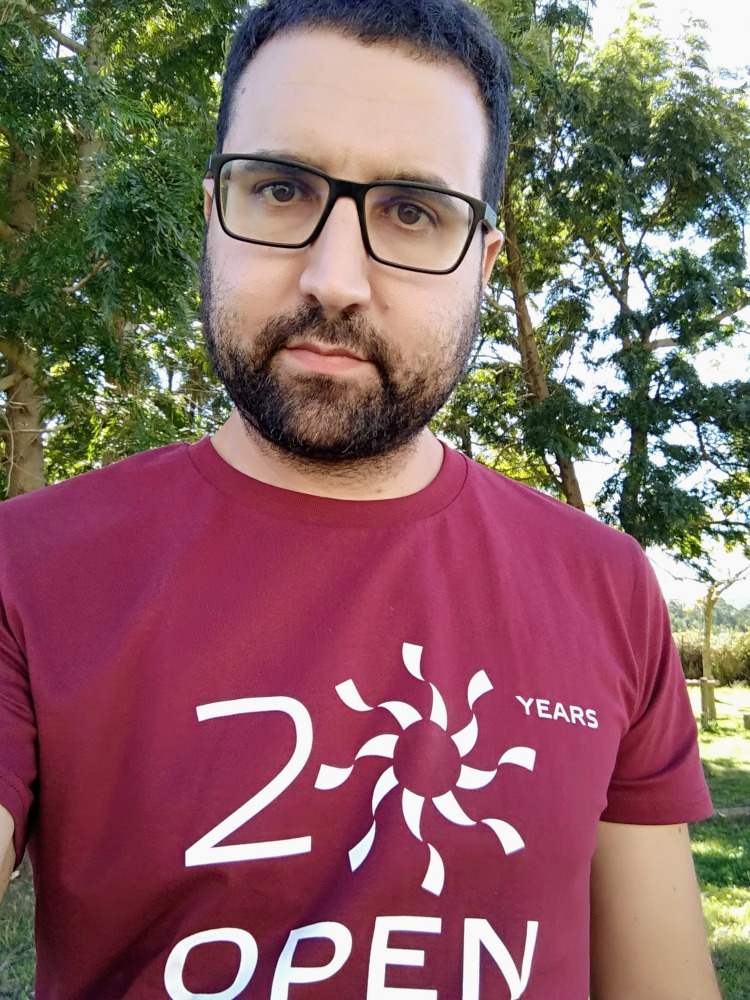 Myself with the Igalia 20th anniversary t-shirt
Sometimes happens that the company you work for turns 20 years old. But it's way less common that the company you co-own turns 20 years old. Let's enjoy this moment. Looking forward to many more great years to come! 🎉
---