read
Promises are debts, so I've been working on SeriesFinale for Diablo in order to finalize all features that I left unported in previous version.
So I'm happy to announce that SeriesFinale for Diablo reaches version 0.3.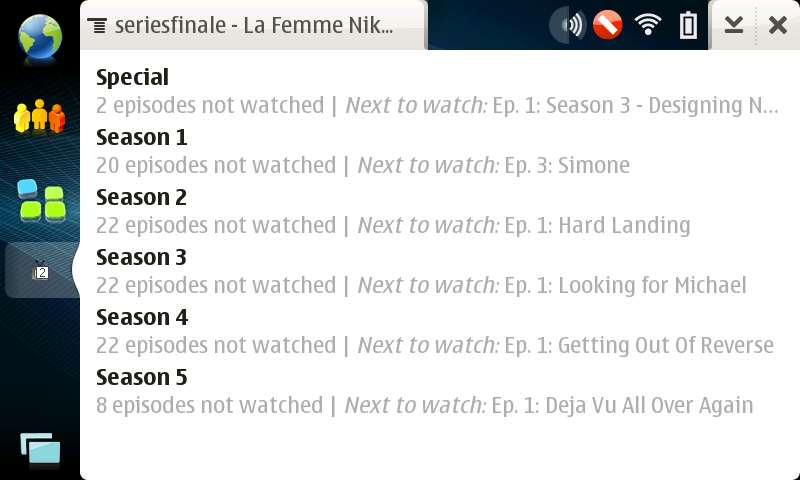 Besides finalizing the port, this version also integrates all features that Joaquim provided to SeriesFinale for Fremantle v0.3.
I've uploaded the new version to Maemo Extras Devel, so if you have it in your repository catalogue, you'll find SeriesFinale in the Application Manager.
Now, only a step remains to reach the head of SeriesFinale for Fremantle \o/