First of all let me wish you a happy new year, dear reader! These kinds of posts are supposed to be published in the last days of the year, but I needed some holidays before being back at full-steam.
That's because 2013 has been quite a ride from the professional point of view. I have never touched so many different technologies and frameworks in such a relatively short time period:
I started the year Introducing KiCad, one of the best free software EDA software suites. I have been contributing to KiCad for some months and even gave a talk to the students at the Facultade de Informática da Coruña.
PhpReport got a new release in the first months of 2013.
I was also Playing with HTML5 in my spare time to develop a full, albeit short, arcade game.
I have helped my fellow Igalian Juan A. Suárez to debug the XML meta-plugin for Grilo, which will allow the development of simpler Grilo plugins using an XML based language. We hope to release it (and blog about it!) in the months to come.
I also took some steps into Android application development.
And finally, I joined the LibreOffice community where I have been happily contributing to the support of OOXML standard and helping to detect and correct accessibility problems. I've already been granted commit permission on the main repo and invited to join ESC meetings. I feel really honored and grateful about that.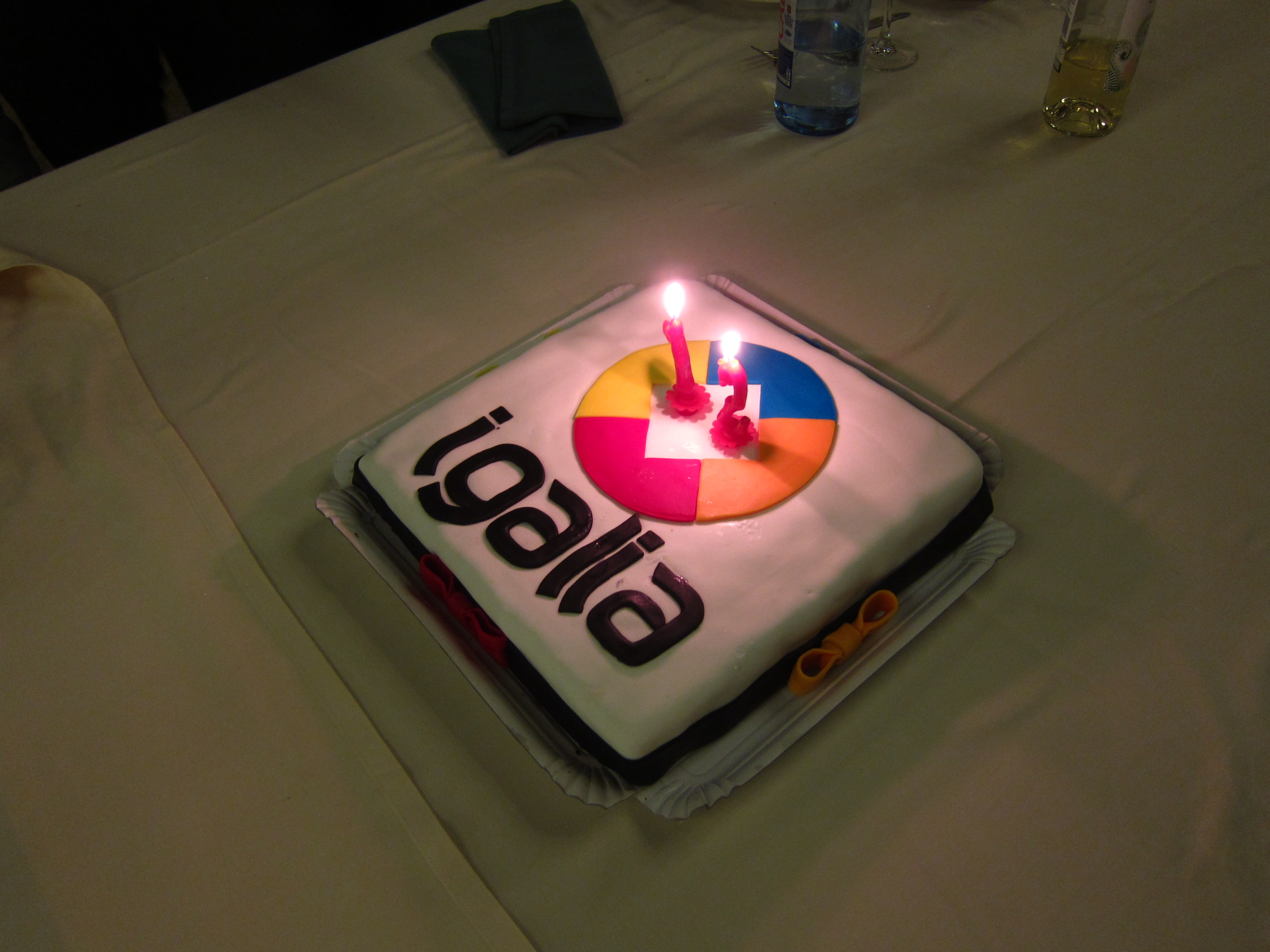 Another feat of 2013 is that Igalia has turned 12, and we celebrated it as a part of the last Igalia summit. We spent the weekend in a really beautiful location in Galicia where we were able to relax, eat, drink, compete in the first official Igalia gymkhana and we even had time to sit down together to discuss how to face the future, spread our values and keep enjoying what we do.
I am really happy to show how Igalia keeps going forward on its compromise with Free Software. In the last year we joined a number of consortia and associations and sponsored FLOSS-related events all around the world. I would like to highlight our membership to the W3C, with whom we will contribute shaping the Web of the future, our partnership with Adobe to implement new web standards, our sponsorship to multiple Linux Foundation events or our support to The Document Foundation.
2014 is ahead and it bring new challenges for sure; my only wish is having the energy to face them with passion!