Together with a big group of igalians, I am spending the week at Den Haag, international city of peace and justice, to attend GUADEC.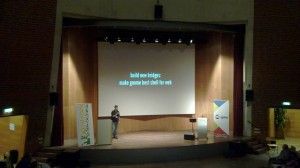 Igalia is sponsoring at Silver level again, and several of us will be giving talks during the core days; among them, I would like to highlight 4 projects we have been pushing forward quite actively this year: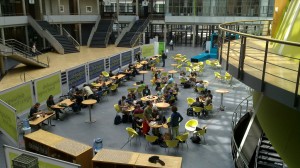 And as a warm up for all this, I spent the whole day yesterday at the GNOME Foundation's advisory board meeting, which was long but quite productive, I think.  It is always good to get an update about what each of the member companies have been doing and are planning to do, and have some discussion about opportunities for cooperation.
By the way, we have some new Igalia t-shirts left. If you want one, just approach any of us and ask!