Next week I'm flying to FOSDEM to let you know about our work in LibreOffice for Android, which has just been released in the Play Store. In my talk I will focus on the document browser, the new features we are currently working on and my own vision for the future of this component.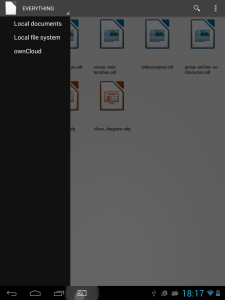 You can read more about LibreOffice for Android in this post from The Document Foundation, and some gory technical details in Michael Meeks' blog.
EDIT: Slides! Find them here.